Do you want to transfer WhatsApp stickers to telegram on Android? But you do not know how to do it. Then This Ultimate Guide is for you, Read this Guide about How to transfer Whatsapp Stickers to Telegram.
Transfer Stickers to Telegram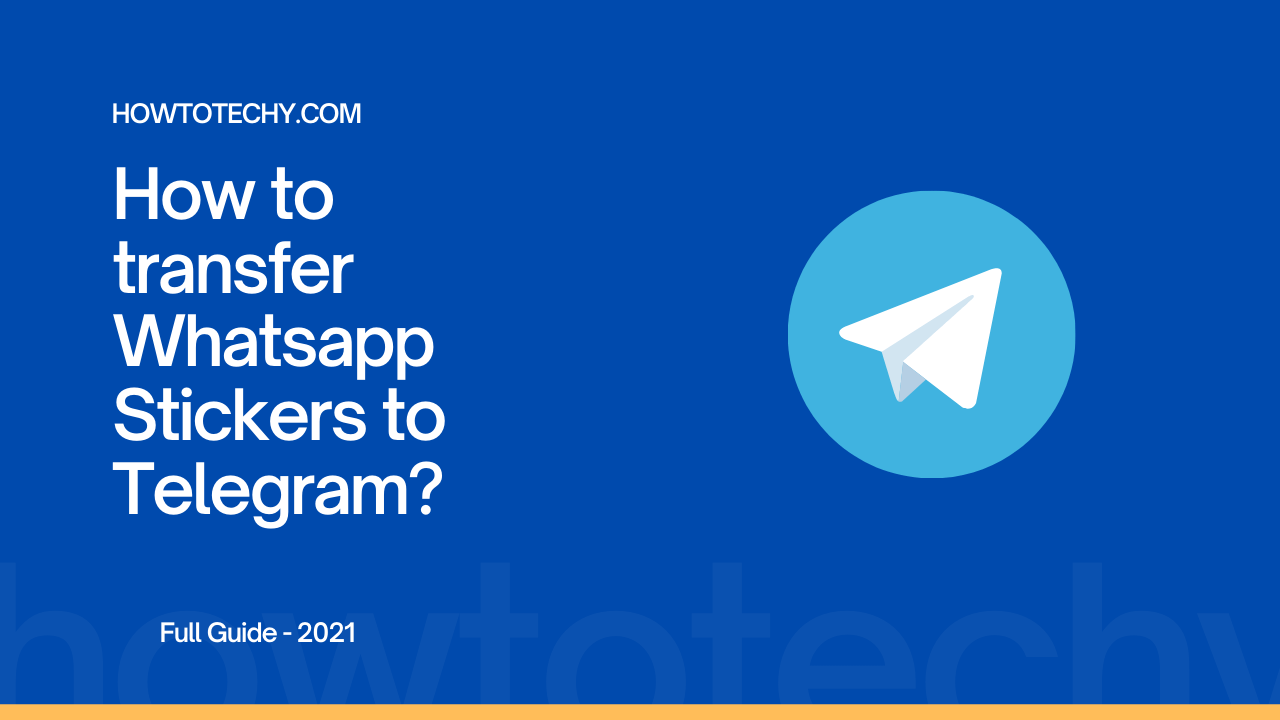 Telegram is a freeware, cross-platform cloud-based messaging application service. Telegram was launched on 14 august 2013 for IOS and in October 2013 for Android. Telegram is getting more installs because telegram provides an end-to-end encrypted service and you can join any public telegram group by searching without any permission. Whatsapp does not provide this function.
You can create your telegram group and can add as many members as you want but there is a limit of members on Whatsapp. You can also create your telegram channel.
After Some changes to the Whatsapp privacy policy, most people are switching to telegram and installing it from Google Play Store. If you are also New telegram user and you are missing your WhatsApp Stickers then this guide is for you.
This guide is for Android users, If you are an android user and you want to transfer WhatsApp stickers to  Telegram on Android then Read this full step-by-step guide for the full tutorial.
How to transfer Whatsapp Stickers to Telegram on Android?
Below is the Full Guide on how to transfer WhatsApp stickers, Read the full Guide and follow all steps:
Go to the "My Files" of your phone, look for internal memory.
Find the WhatsApp folder, open it and click on "Media". Later, go to "WhatsApp Stickers", where you will find all the stickers that you have used in the application.
Copy the "WhatsApp Sticker" folder, go back to internal memory and create a new folder.
Enter the new folder and hit it. All the WhatsApp stamps that you just copied will be posted there.
Go to the folder you just copied, find the stickers you want to transfer, change the name and extension to PNG. For example Sad Puppy.png
Go to Telegram, find the verified "Stickers" bot and click "start" or "restart", in case you have already used it before.
Multiple options will appear, click on "Create a new sticker pack", it will ask you to name it, just reply to the message.
It will send you a message with instructions, go to the clip> File> Internal storage> enter the folder you created in the previous steps and choose the stickers you renamed and send them.
Follow the instructions and hit "publish" when you're ready. Then click on "skip" and it will ask you to choose a name for your new pack, if it is already busy it will keep asking you for one until it finds one available.
Once the name is chosen, click on the link they share with you and add your stickers. Ready! You can now use it with your friends.
Final Words
These are some steps to transfer Whatsapp Stickers to Telegram in android. If you want to transfer Whatsapp Stickers to Telegram, Make sure to follow these steps carefully and follow them step-by-step.
I gave you a guide on how to transfer Whatsapp Stickers to Telegram. so make sure to follow all steps. If you still facing some problems after Reading this guide, make sure to comment and I will help you
Stay Tuned for more awesome content!