Hey, Do you also want to Quote on Reddit? This article shows you step by step tutorial on how to Quote on Reddit?
Creating and posting a quote on Reddit is really simple, just follow the guide and you will be good to go. Most people want to create a quote and post it on Reddit so I am going to give you an ultimate guide about How to Quote on Reddit?
Ultimate Guide: How to Quote on Reddit?
Click To Tweet
Quote on Reddit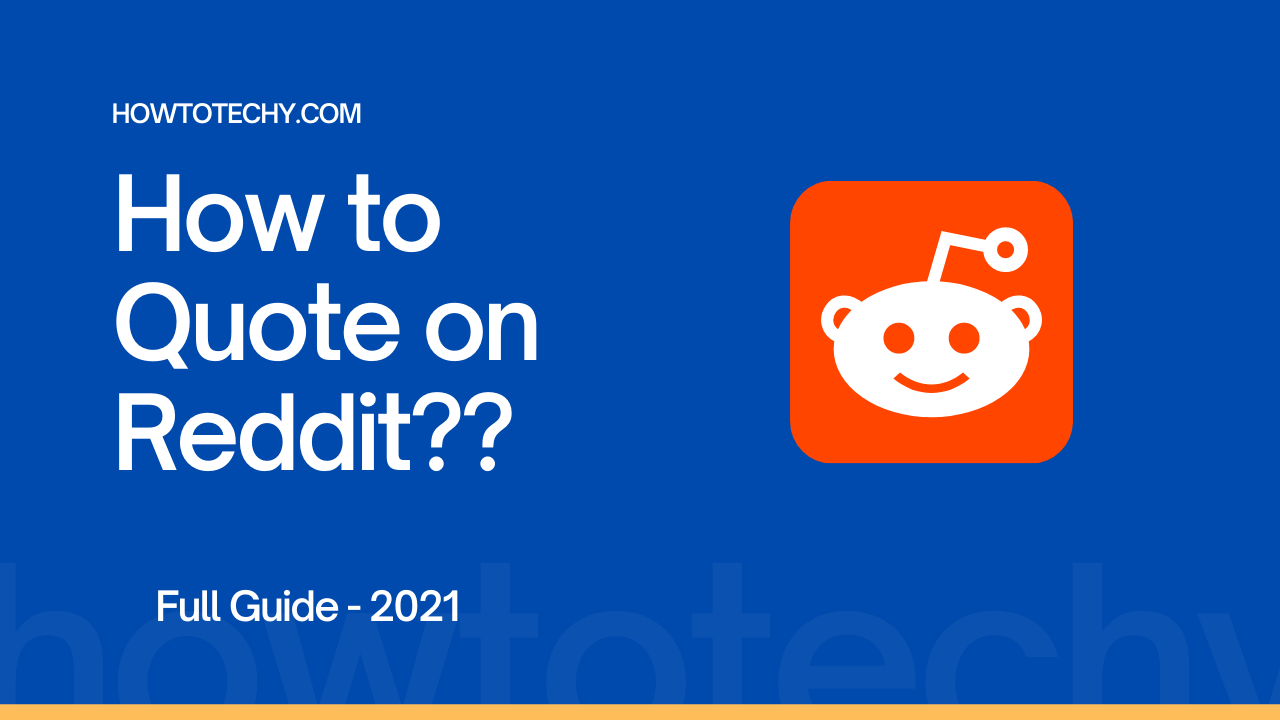 Reddit is a popular social media platform and discussion website that is used to ask questions as a forum. You can ask any questions you want to know and Reddit users will give you an answer.
People can use text, images, links, and videos, and quotes to post their content and can ask questions any way they like. You can ask on Reddit about anything such as news, politics, science, movies, video games, music, books, sports, fitness, cooking, pets, and image-sharing.
You can ask anything and Reddit users will answer your questions in the comment section. The same goes for you, if anybody asks questions and if you know the answer you can help them. While discussing you may sometimes be required to quote other people's posts.
Quoting on Reddit is a simple easy task and anyone can easily quote on Reddit using the Reddit app or Reddit website.
Many peoples do not know that how to quote on Reddit so today we are going to give you a proper step-by-step guide on this process.
How to Quote on Reddit on Reddit Website?
This is a step-by-step guide on quoting on Reddit, the process is really simple but still, we recommend you to follow all steps and read the guide carefully otherwise you again face problems while quoting anything.
Open the Browser on your android or PC
Go to the Reddit website and log in to your Reddit Account
Open the post which you want to insert a quote
Go to the comment section and find the comment in which you want to post your quote
Select the comment which you want to quote and copy the text.
Click on reply and select the "more" icon.
You will see the Quote icon under the more option, click on the quote
A Greyline will appear in the reply section. Paste the text you want to quote and click on Reply Button.
How to Quote on Reddit on Reddit App?
The above Guide was for the Reddit app users but if you are a Reddit website user then your process is a little bit different but it's also too easy. Just follow all the below steps and you are also able to use dark mode on the Reddit website.
Download the Reddit App if you do not have to download it yet.
Open the Reddit App on Your android and log in to your Reddit account.
Go to post which you want to quote
Tap the comment icon or reply icon
Add quote line with '>' greater sign at the beginning
Also Read:
Final Words
I give you the step-by-step guide on  How to Quote on Reddit? and after reading that, I am sure you are able to quote on the Reddit app and website.
If you would have any questions or concerns, please leave your comments. I would be glad to explain in more detail. Thank you so much for all your feedback and support!